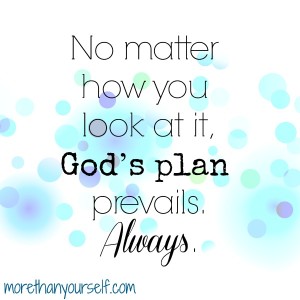 Point-of-view: a lesson straight from literature class. To teach our students this concept, we ask them to imagine a familiar story being told from a different character's perspective. It's fun for them to imagine how a story line and sequence of events will change, simply based on who is telling the story.
But don't we often expect God to do this in our own lives?
I don't know about you, but I've caught myself bargaining with God, expecting Him to change His mind based on my convincing testimony.
More Than Yourself, Inc. is designed to support women in their spiritual lives, offering practical teachings mixed with real-life stories. The goal of the ministry is to share a message of contentment over comparison, and to encourage the next generation of women to do the same. Winning the battle over comparison sets us firmly on the unique path God created for each one of us.
Latest posts by Kristine Brown (see all)