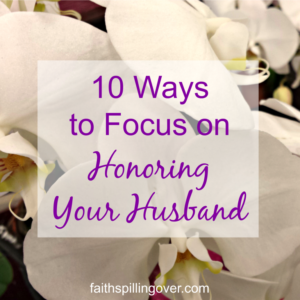 I now realize what a brave man my husband was to take on a control queen like me when we married. Our power struggle started on the honey moon, when the poor guy tried to suggest a restaurant where we could eat dinner.
Seriously, one of my spiritual gifts happens to be leadership, very awkward for a woman in the context of marriage. If I'm not careful, my control queen tendencies crop up and cause problems. Only by God's grace, my husband and I have enjoyed a 20 year marriage. We're learning to work through our differences and make love our top priority.
While I hope I've come a long way since the "Let's-fight-about-where-to-eat" days, my family still gets a good laugh out of the classic line from the movie My Big Fat Greek Wedding. Toula's mother says, "The man is the head of the household, but the woman is the neck. And she can turn the head any way she wants."
Learn ways to honor your husband by visiting Faith Spilling Over.
Latest posts by Betsy De Cruz
(see all)