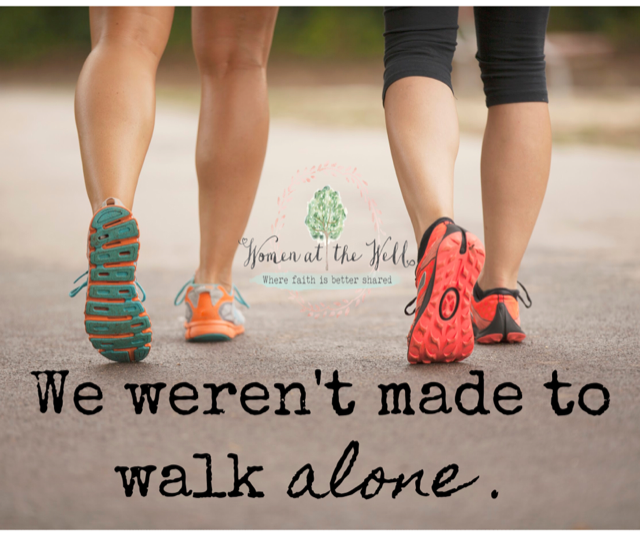 I was followed by an assailant while walking in the woods last week. He was dark haired, had a muscular build and Spock-like ears. And four furry legs. I was twice his weight, but I'm all bark, and not much bite. I could NOT say the same for this guy.
I need you to walk with me here, because I've been too afraid to go walk back there. Alone.
So I was about a quarter mile in, with only the sound of squirrels and my tennis shoes crunching through leaves. Then I spotted him way up ahead, before abruptly u-turning and peeling gravel as I swiveled. I bent down and grabbed the biggest limb in reach, that happened to be attached to 50 small branches—with all their leaves.
"Ingenious," I thought. "That's right, I gotta make myself look even bigger than I am. Wait, that's for bears, not big burly dogs." Though this canine was probably named Bear—or Cujo. Then I reminded myself, " Walk fast. Don't run. And don't make eye contact. I know that applies to both bears AND dogs."
There I was, with my right arm dragging a tree behind my rear, and with my left hand, I attempted to scroll through my cell pone with a single thumb. Until I could find the name of my neighborhood bestie. But my sunglasses kept falling down from my forehead, so I was bobbing my head up and down attempting to hoop them back up, and trying not to get all tangled up in my headphone wires.
And then I did what I shouldn't, and I couldn't take it back. I looked behind me—to see Cujo running straight for me. I ended up doing last what I should've done first. I went to praying and then hollering in tongues—English, Spanish, and French, and any other language I could muster.
All while looking like a a cross between a giant porcupine and a peacock, and pecking my neck like a rooster. Strutting my tail feathers, or rather my tail branches, right off that trail.
What a sight and sound to behold.
My friend answered my call, and God answered my prayer because that wild dog never followed me out of those woods.
But can I tell you how thankful I was to have someone to call? Talk about "two being better than one—if either of them falls down, one can help the other up. But pity anyone who falls and has no one to help them up. (Ecclesiastes 4:9-10)
Just minutes before, I'd run into this same friend walking, and even told her she should join me in the woods sometime. That it's actually where I'd walk and pray for her when she was going through chemo and surgeries. It's my sacred place. MY territory. Until fear trespassed.
She's the same friend who'd sat in my living room the week before, swapping God stories and sharing real life fears. The kind of friend who will have your back, but also confront—any biting fears with the truth of God's Word.
I should've been embarrassed to share such a scene. I was. But I shared anyway.
It's important to be able to reach out to each other, even in the scariest and most embarrassing of circumstances. Because this faith journey isn't meant to walk alone. We weren't made to walk alone.
So a few days later, we walked back into those woods. TOGETHER.
And she said exactly what I'd already thought and what I'd just scribbled. "We're taking back this territory. Today." And we did. Inch by inch and step by step. TOGETHER.
I know this is even about more than a dog and a blog. It's about turning to Him and to each other, not turning on each other, when fear, division, and intimidation grip the church and our nation. Divided we fall, but united we stand—TOGETHER.
When fear follows, beloved daughters lead. With perfect love. That casts out ALL fear. So that we can share in vulnerability and in confident strength. And speak TRUTH in LOVE. (1 John 4:18, Ephesians 4:15)
And two are always better than one. And that's the truth. So let's help each other up. I'll take your hand if you'll take mine. And we'll both take His. TOGETHER.
From my heart to yours, you're worth standing for and walking with.
Feel free to subscribe and to hit the buttons below, because faith is better shared.
Latest posts by Christie Hughes
(see all)